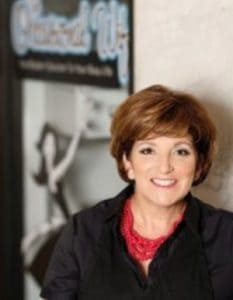 As a senior executive for one of the world's top hotel conglomerates, Kay Morrison spent the first 21 years of her career literally up in the air as she flew from property to property. An accomplished professional, Kay faced the same challenges that all career oriented people do: how to successfully balance work, life, family, and friends and maintain sanity. Thus, The Occasional Wife was born!
Taking her organizational and management skills—along with a flair for the fabulous — from her hotel experience, Kay merged it with recommendations from friends and neighbors, to create a company that fulfilled a need in the corporate, social and community marketplaces.
Kay credits her husband with the ingenious name The Occasional Wife. He was inspired by a short-lived 1960s sitcom based on a busy young man who hires his upstairs neighbor as an "occasional wife" to appear when needed to help him climb the corporate ladder. Kay was awarded the prestigious 2007 and 2008 Innovator of the Year by New Orleans City Business magazine.