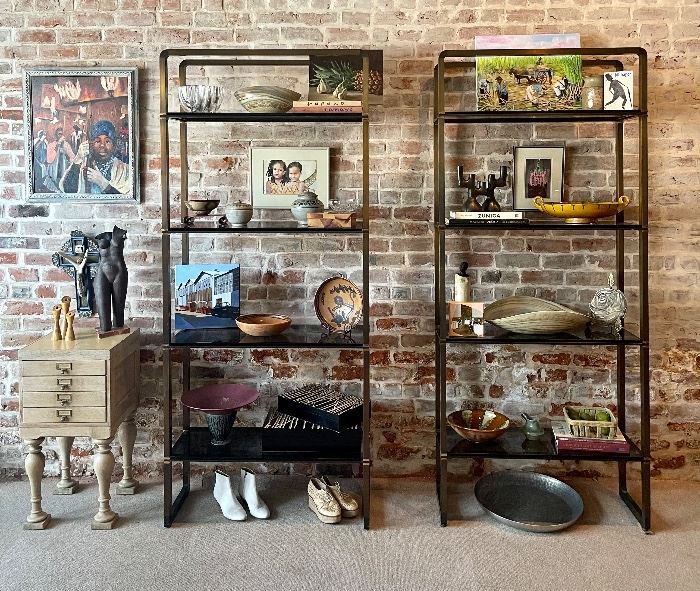 On-Site Estate Sales
Our specialty: the setup and sale of your home's contents. We have an extensive client list of over 8,000 contacts that visit our sales on a regular basis. We utilize Facebook LIVE to promote the sale. Once we're done, we are the only company that offers a complete clean-out after the sale. Plus, you have the opportunity to continue to sell unsold items at our Estate Sale Stores.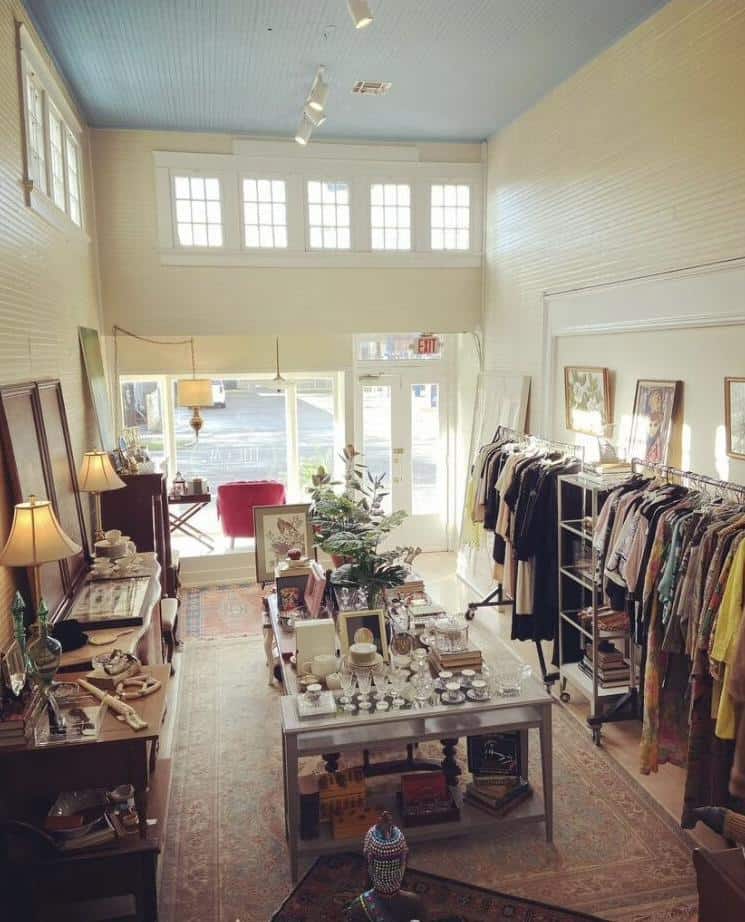 Consignment
Are you attached to items that you have no place to put? Do you need help finding a new home for items you like but just don't need? Our Estate Sale store is a great option.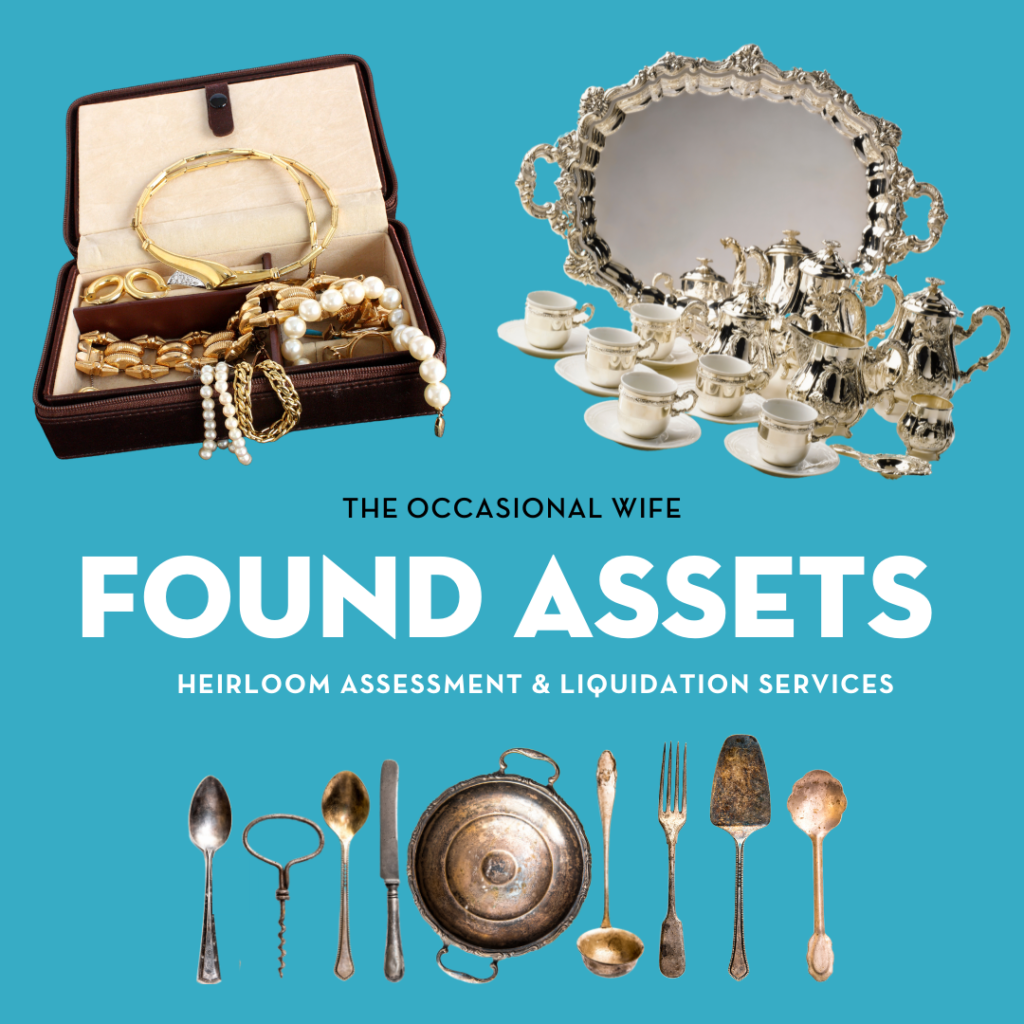 Found Assets
Found Assets monetizes the little things like grandma's tea service, jewelry, or old coins you don't use. Broken earrings or a wedding band that's no longer relevant? We convert your gold, platinum, and silver into a check by Friday! Like our on-site estate sales, we work with you in the privacy of your own home to identify swiftly liquefiable items which we take out to be sold. Found Assets is fast, discreet and a great pathway to abundance!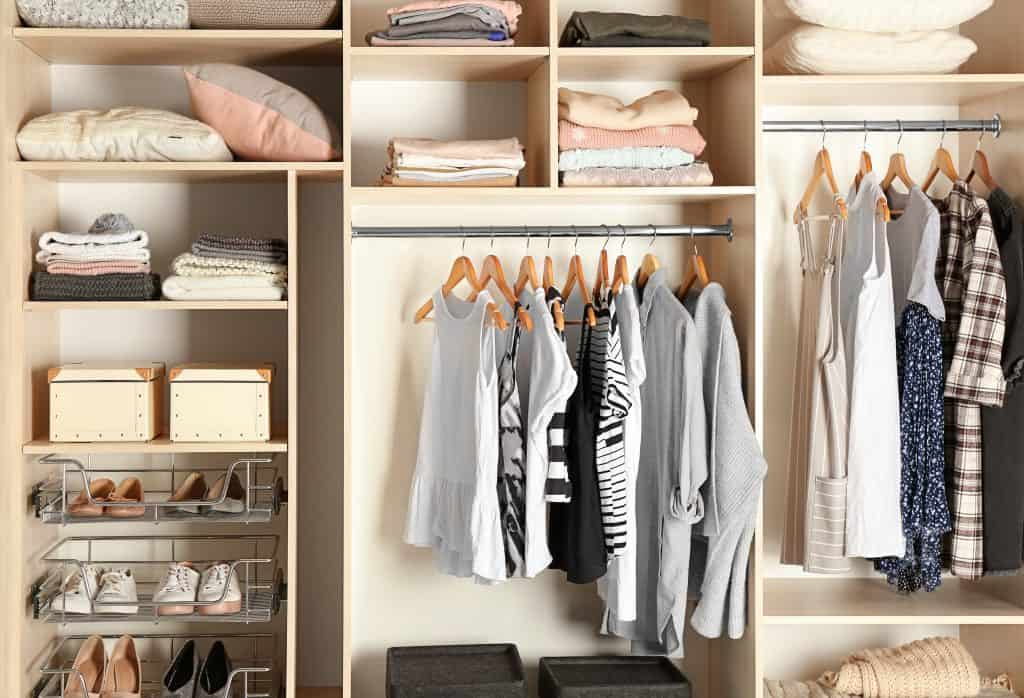 Organizing & De-Cluttering
Feeling a little out of sorts in your home or office? Can't seem to find your notes from yesterday. Is clutter overwhelming you? Our staff specializes in putting your home and life on track to work together.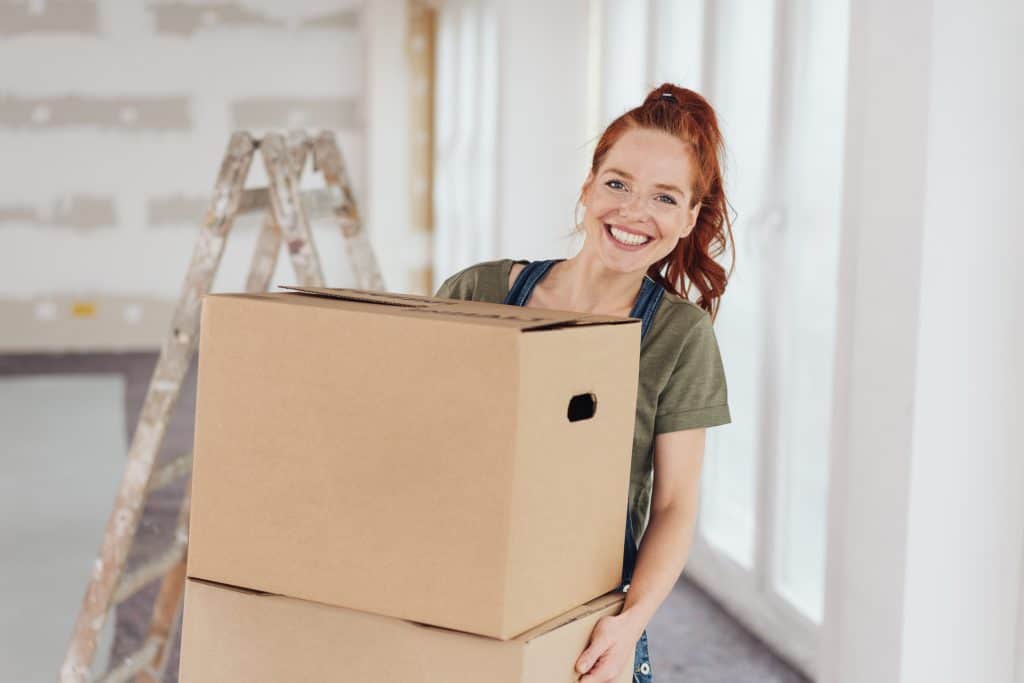 Packing & Moving
Introducing Moving Made Simple! Does moving have you stressed? Let us help! We pack you! Move you! Unpack you! From door to door, we handle it all.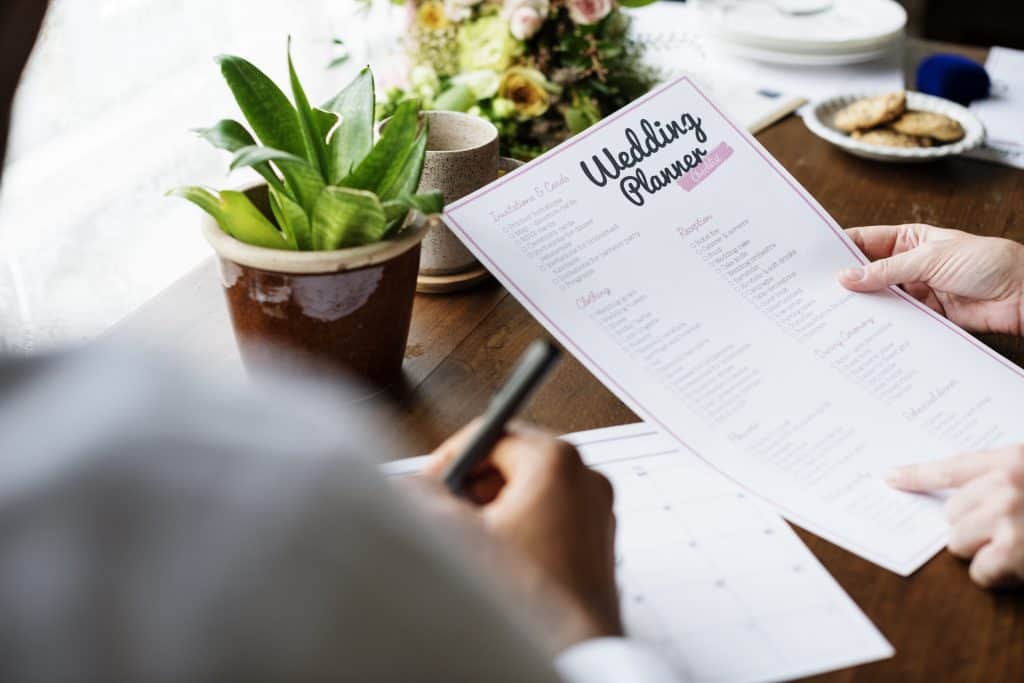 Other Tasks
Depending upon your specific needs, The Occasional Wife will significantly simplify your daily routines and special event activities. By prioritizing tedious tasks, handling them in an appropriate manner, and organizing and streamlining work and personal environments, we make your life and special occasions stress-free and enjoyable. The Occasional Wife efficiently and effectively removes clutter, organizes spaces, cares for and manages your errands, tasks, and other daily responsibilities, and plans and coordinates your complex social functions. What would you do with The Occasional Wife?
Fine art crafting
Holiday decorating & un-decorating
Downsizing
Running errands
Preparing your home for renovations
Arranging of special events
Preparing your home to go on the market
Don't see a service you need? Just ask! We're always willing to add or customize our services to meet our client's needs.
Before & After
A picture is worth a thousand words! We think our work speaks for itself. Have a look at these before and after photos to see what our team is capable of.